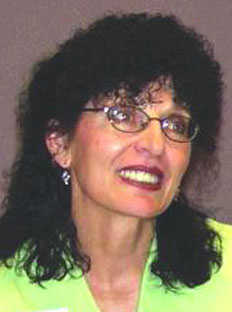 Betty, North Dakota
It is funny how life's unexpected experiences sometimes shape a person's destiny. Life has been an exciting adventure each day since I received knowledge of Jurak Classic Whole Body Tonic. I honestly feel I now have very good health. I do not get sick. I am a Registered Nurse, working on a critical care unit with multi-system failure patients. I work long hours, many times double shifts. I do not even get a cold or flu-like symptoms. I have boundless energy, and again, with all stress of nursing, I do not get sick!!
JC Tonic®
has increased resistance to infectious disease by enhancing my immune system. In the last few weeks, almost half of our staff has had the flu or pneumonia. My boss mentioned that she can always count on me, as I do not get sick. I have not even had a stuffy nose.
Other benefits I have personally seen are keen mental alertness, more normal metabolic energy, and improved eyesight. When my husband and I had our eyes tested last month, we were told we were wearing glasses that had been over corrected; they were too strong for our eyes! The ophthalmologist told me that was why we were noticing a difficulty in seeing. We were given lenses that had considerably less correction and now we see better. The difficulty in seeing with the old glasses came about, after two months of taking
JC Tonic®
.
As we serve one other, with caring, and spreading the information about the many people who have seen improved health, we are planting seeds of hope. By calling a friend, or sharing with the sickest person you meet,
JC Tonic®
is introduced to a world that desperately needs wellness and balance.